Yes I know I have PTSD and I get cranky but…
I am cranky. Yes after twenty years fighting for my freedom, sorry guys but I have not come away as an all forgiving model of peace and love.
I have zero tolerance for the waste product of the male bovine creature.
Yes you know what I am talking about.
I am trying to find an appropriate bible quote.
Just popped into my head. .
Something about throwing my pearls before swine.
I don't even care if that sounds arrogant. My pearls have been ground in to the dirt so often, they are almost dust now.
Perhaps I do need a lttle arrogance.
My grandmother always said,
If you can't beat 'em, join 'em.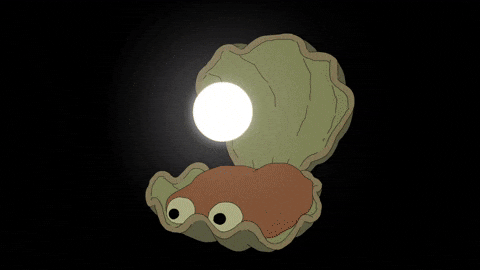 Source:Giphy.com