Please note these are only suggestions.
I found these videos particularly helpful in the early stages of my recovery.
Fifty Symptoms of Narcissistic Abuse
A great video about the things many of us experience, following narcissistic abuse.
Family Tree Life Brand Coaches
4 Reasons Not To Take A Narcissist To Therapy
Certainly for me, couples therapy with my narcissist was an absolute nightmare,
Dana from Thrive After Abuse produces consistently understanding and supportive videos, which she somehow managed to continue through many challenges.
How The Narcissist Experiexnces Love
By Annabel Lee
https://www.youtube.com/channel/UCzyln-n5FC1WOwKouBG0SJw/videos
I finally began to understand my value or rather lack of it, in the narcissist's life.
Annabel Lee's video is both painfully simple and clear.
Are You An Angry Victim of Narcissistic Abuse
Kim Wilson TV
Kim uses some colourful language, I found her videos particularly  refreshing , I still do.
Be prepared she speaks plainly
Spartan Life Coach
A video about how we let ourselves be lured into narcissistically abusive relationships. (Caution could be triggering.)
This is a graphic video, which actually made a lot of sense to me. I had to admit to myself that I had indeed invited the toxic person into my life, albeit unknowingly.
It is a matter of finding people who speak to your experience, Kim Wilson in particular makes me laugh. Something we all need to do when we are recovering and we need a break from all that talk of peace, love and forgiveness.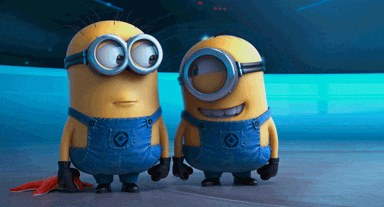 Gif from Giphy.com